Make Teaching Media
The digital resources listed below can streamline media production for the classroom.
Presentation Themes
Powerpoint & Keynote slide decks
Templates can be purchased individually, or in bundles
Wide variety of templates, subscription deals
Subscription includes science/medical slides
Vectors
General and science themes eps and ai files
Free vectors and a premium subscription
A growing number of free nature & education vectors
Huge range of vectors and photos by subscription
Movement
Video and animation resources
Motion backgrounds and highlight videos
Stock video and Adobe After Effects
Easy & quick animation templates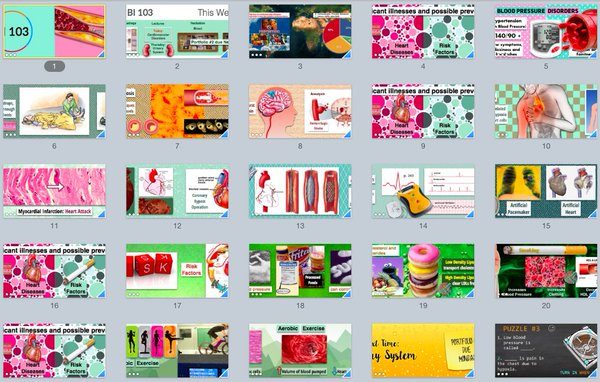 Treat Yourself
Purchasing bundles of digital design assets, including photos, mock-ups, vectors, fonts, Adobe actions, and more; can inspire and improve teaching media quality.  Bundles of slightly "dated" design assets can be discounted 90% or more.
Every few weeks a new bundle of heavily discounted design assets is posted. Many bundles are themed, including  mock-ups,, textures/patterns, and more.
Multiple bundles are available with discounted assets, including fonts, presentation templates, Adobe actions, photos, and more.
Questions about digital media resources?